RIP Malcolm Whitehead
I was deeply saddened to learn today of the passing of my friend and colleague Malcolm Whitehead. It is only a couple of months ago I caught up with him in London where he treated me to a meal in an Indian restaurant before touring a few London museums together (which is where I took the photo above). I first met Malcolm at Twycross Zoo back in, I think, 1982 though I was aware of his work before then.
Malcolm had always been a supporter of Zoo News Digest and I am sorry to lose that. Even more I will miss his emails. Often these were cryptic and left me puzzling till the humour dawned. Malcolm and I shared an interest in things other than zoos so I will miss too his pointing me towards the unmissable.
When someone younger than me passes away....and I have lost many friends already I become so much more aware of my own temporary status.
The zoo world owes a lot to Malcolm, more than most will realise. His passing is a sad loss to us all.
My condolences to his friends, colleagues and family.
Peter Dickinson
Below is the announcement by Stephen P Woollard from whom I learned of this sad loss to the zoo world.
It is with the utmost sadness and real personal loss, that I regret to let you all know that one of the greatest brains and best innovators in zoo education, Malcolm Whitehead, died in London yesterday, Friday August 12th at the age of 56.
Malcolm gave me my first job in Zoo Education at Twycross Zoo in 1987 and remained a friend, supporter and encourager and someone who was always clever, funny and an inspiration, and a huge personality too. I will miss him loads.
For those of you newer to zoo education and those that never knew Malcolm, you have sadly missed the opportunity to share with a great clever mind, capable of bringing humour to any situation but also thinking 'outside the box' and creating innovative solutions whilst being inspiring, engaging and challenging. There is no denying Malcolm had his problems too, and he was well aware of them, but he would not have been the man he was if that part of him had been taken away.
Malcolm obtained his BSc in Zoology from Royal Holloway College and was also involved in work in Africa and elsewhere and moved into zoo education in 1980. He wrote many articles, was heavily involved in the International Zoo Educators Association, and served as Journal Editor on two editions in 1986 and 1988.
He was
Head of Education at Twycross Zoo 1980-1993
Training Manager, International Centre for Conservation Education 1993-1996
Curator/Director, Ardastra Gardens, Bahamas 1996-1998
Head of Learning, and Coordinator Wetland Link International, Wildfowl and Wetlands Trust (based at The Wetland Centre in London) 1999-2008
Head of Discovery and Learning, Zoological Society of London, 2008-2010
Member of the IUCN Commission on Education and Communication (his last article encouraging zoo educators and CEC members to join forces was published in April this year:
http://www.iucn.org/about/union/commissions/cec/?7358/Zoos-and-CEC
)
As a flavour of Malcolm's great and humorous writing style I quote an article he wrote back in 1989 in IZN (no. 217) on a week in the life of the education dept at Twycross Zoo - its still good to read today and demonstrates some of what Malcolm enabled and inspired a team of people to achieve on a weekly basis:
"
There are no typical days in this department. There are no typical people. We are a disparate bunch of characters who all dance to different drumbeats. Communication of conservation ethics unites us in zealous fervour... There are fewer pandas in China than calories in the ZIP (Zoo Interpretation Programme) Squad's Monday morning breakfast. Serious egg and sausage sandwiches from the local truckers caravan are earnestly consumed as we plan the working week... [In teaching] we may employ artistic, observational, questioning or acrobatic techniques. We may use specimens, live animals, environmental games, audio-visual equipment or, most important, the zoo itself. Sometimes we lead; often we follow. If it works, we'll use it....
"
My thoughts are with his wife, and with all of you that knew and loved this talented man.
Our mission must be to fill the void he leaves and engage with all we can in all ways at our disposal to further the goal of conservation and the crucial part education plays in it.
with sadness and fond memories,
Stephen
p.s. Please pass this sad news to any others that should hear it.
Stephen P Woollard
Education and Interpretation Manager
Animals, Conservation and Education Department
The Royal Zoological Society of Scotland
For regular updated Zoo News, Views, Reviews and Vacancies please visit
Zoo News Digest
on
Please Visit
The Zoo Professionals Book Store
if you are looking for a book. This is an Amazon affiliate and you will get a good deal
also
you can subscribe to the largest and longest established zoo related ezine
by clicking
HERE
Money for Free
If you can write, you can earn. Write about what you like or what you know about. Build up a passive income which will earn you money daily.

No catch, no charge. Click on the link below and you could start earning today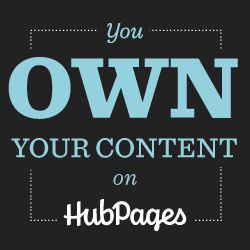 Please find below the announcement from Stephen P Woollard from I heard this sad news